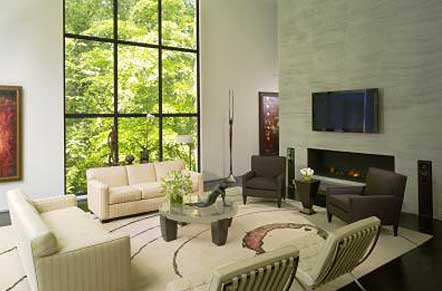 Ambiance Interiors is a full service design firm operating continuously since 1973. Our capabilities include space planning, budget consultation, and purchasing from the wide variety of resources we have developed over the years. We also maintain a full complement of workrooms and subcontractors to meet all of your needs, including upholstery, drapery, painting, wallpapering, carpentry, plumbing and electrical.
Most of our projects are high-end residential, however: we also have commercial design experience such as inns, restaurants, professional offices and even a private jet.
When appropriate, we enjoy working in tandem with your architect and/or contractor.
In short, we are able to take your project all the way from initial planning to final installation, or any of the intermediate steps by themselves.